Garden Chalet Product number 73072
Article number 73072
Width 600 cm, Depth 300 cm
Surface 9 m², Volume 22.4 m³
Wall thickness 28 mm, Ridge height 292 cm, Wall height 234 cm
Window(s) 1 x W44
Door(s) 1 x W45H
Roof type Apex roof
Roof overhang 30 cm
Type of wood First class spruce from northern countries (14 – 16 % kiln dried)
System Log cabin system
Product features.
Double glazing included
Assembly material included
Pressure treated foundation beams included

Sprung handle included
This item comes in an easy to assemble kit form and has a plain prepared for painting timber finish.

Garden Chalet takes it one step further than anyone else. All our products come standard with plenty of features and the following points are included in the price as well. We also have a broad range of extra options for you to choose from:
Garden Chalet Product number 73072
reviews
add to cart
Delivery & Payment
If you are ordering a bespoke Building our payment terms are as follows:
Here is a breakdown of our payments schedule.
40% booking deposit
40% pre-manufacturing payment
20% pre-delivery payment
There is also an option to pay for a bespoke chalet in full at time of ordering and receive a 5% discount on the price.
The price you see for this unit includes delivery to anywhere on the Island of Ireland and is inclusive of VAT , the payment in full discount has already been applied.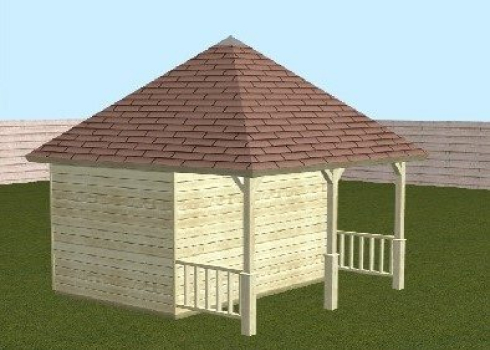 01.
Start
Specified guotation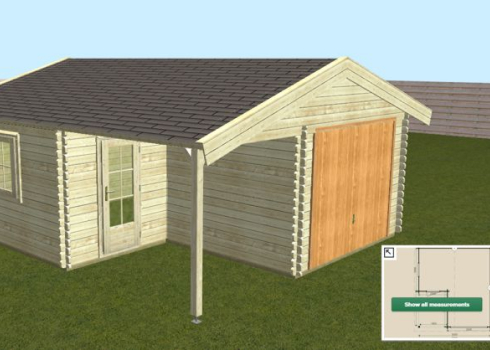 02.
Your design
Various colour treatments available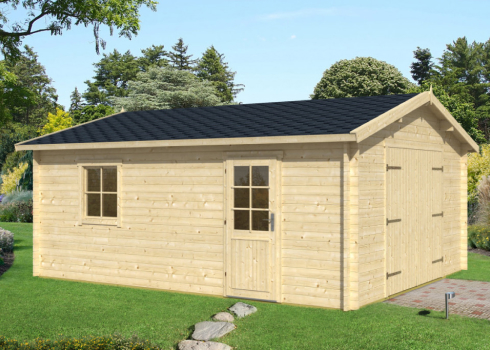 03.
End result
360 degree rotation function
Our 3D Confirgurator